Building on Experience
About PfR
PfR has successfully evolved into a well-established technical consultancy and asset management service provider to the renewables industry, proudly providing services to a number of high-profile clients and operating a variety of assets including wind and solar.

Operating since 2006 and with a wealth of experience to call upon, Partnerships for Renewables (PfR) started life as a renewable energy developer and built up a significant portfolio; the majority being developed in partnership with Forestry and Land Scotland (formerly Forestry Commission Scotland).

To date, over 200MW of of wind projects originated by PfR have been awarded planning permission and its 600MW development portfolio was purchased by EDF Energy Renewables in 2017. PfR has provided construction services to over 100MW of wind energy projects, due diligence support on a number of high-value acquisitions, and asset management and consultancy services to a combined portfolio of around 600MW.

PfR's senior management team has around 100 years combined experience in the successful delivery, operation, acquisition, and sale of renewables assets. Combined with long-standing partnerships with other leading industry specialists this makes PfR an ideal choice for technical, environmental, commercial, financial and administrative asset management & consultancy services.

As PfR does not own assets, our focus is entirely on clients' needs and providing the best quality service. We know how important it is to have complete confidence in consultants and management teams, therefore, we place real world results, engagement and customer service at the forefront of our company's mission.

The map below shows the geographical spread of PfR's project history, and assets currently under management.
Project Overview
Cherry Tree Solar
Desford Lane Solar
Pollington Solar
Shortheath Solar
Smith Hall Farm Solar
Wrotham Solar
Crook Hill Wind Farm
Reaps Moss Wind Farm
Wadlow Wind Farm
Newton of Fortrie Wind Farm
Newport Wind Farm
Betty Hill Wind Farm
Garstang Wind Turbine
Gearns Wind Turbine
Thorne Wind Turbine
Strath of Brydock Wind Farm
Arnish Moor Wind Farm
Oakdale Wind Farm
Standford Hill Wind Farm
Workington Wind Farm
Standford Hill Wind Farm (sold 2015)
Oakdale Wind Farm (sold 2015)
Crook Hill Wind Farm (on behalf of Infrared Capital Partners, project now managed by PfR)
Reaps Moss Wind Farm (on behalf of Infrared Capital Partners, project now managed by PfR)
Newcastleton Wauchope Wind Farm - Development (sold 2017)
Standford Hill Wind Farm (sold 2015)
Oakdale Wind Farm (sold 2015)
Cloich Wind Farm (sold 2017)
Heathland Wind Farm (sold 2017)
Camilty Wind Farm (sold 2017)
Craig Extension Turbine (sold 2017)
West Benhar Wind Farm (sold 2017)
Use ctrl + scroll to zoom the map
Senior Management Team

Simon Vince
CEO
Simon has been working in every aspect of renewable energy development, construction, and operations since 2000. During his career he has been actively involved with approximately 250MW of construction, 750MW of development and 300MW of operational management, and has worked with most major turbine manufacturers. He has also acted as Technical Advisor on wind farm acquisitions, leading the successful due diligence process on both operating assets and pre-construction opportunities.

Prior to Partnerships for Renewables (PfR), Simon worked for Ecotricity as Head of Projects and Operations and was a member of the Renewable UK Wind Turbine Safety Rules Steering Group.

Before his switch to renewable energy, Simon spent 15 years in several roles in the service sector of the oil and gas industry, working for BP, Shell and Amoco in well services and completion engineering and design. Whilst at Schlumberger, a specialist team led by Simon jointly won the BP Worldwide Technology Award for achieving a world-first in leading well completion design and control.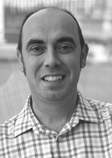 Stephen Horry
Technical Director
Stephen has been working in the renewable industry since 2004, initially managing wind turbine maintenance and upgrades before moving into renewable asset management in both the UK and Europe. With an accomplished technical background in the operation and management of a large portfolio of assets, namely responsibility for over 380MW of wind energy and 400MW of solar, Stephen is proficient in the operational challenges and opportunities these can present.

Stephen uses his experience and technical knowledge of multiple wind turbine types, models, and operational practices to focus on maximising performance, efficiency, and generation of clients' wind and other assets, ensuring high standards of contractual, regulatory, and health and safety compliance.

David Cassidy
Planning & Asset Manager
Working in the renewables industry since 2006, David's experience includes planning & EIA, development, construction, and operations. He has project managed development phases, championed onshore wind planning permissions totalling some 76MW, and led technical, planning, and environmental aspects of over 200MW of operational and under-construction projects. This experience and knowledge has given him an invaluable understanding of construction and operational processes and related commercial, legal, environmental, regulatory and town planning issues.

Prior to Partnerships for Renewables (PfR), David worked as a project development planner for The Banks Group.

David has a degree in Land Management from the University of Reading, and a masters in Town Planning from Newcastle University.

Michelle Rix
Operations & Asset Manager
Michelle has worked in the construction and operational management of renewables since 2002. In that time, she has gained invaluable experience in asset management including turbine SCADA monitoring, site administration, managing O&M and site contractors to ensure optimum performance of the assets, and full compliance with health & safety standards and regulations.

Prior to Partnerships for Renewables (PfR), Michelle worked for Ecotricity as Operations Manager.

Before her switch to renewable energy, Michelle spent 12 years in several roles in the service sector of the oil and gas industry working for Schlumberger and OIS Engineering Ltd.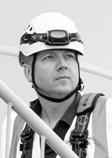 Gareth Wilson
Operations & Asset Manager
Gareth has been working in the renewable energy sector since 2010, including wind turbine installation, maintenance, and asset management. Starting out as an electrical technician for Enercon, one of the world's leading wind energy companies, before becoming field area manager with responsibility for 280MW of turbines, Gareth then changed roles to an asset manager focussing on maximising performance and production.

By using analytical software to monitor trends or spot potential component failures, regularly inspecting all turbine types, and producing detailed engineering reports, Gareth ensures O&M providers are meeting and exceeding contractual obligations with the highest possible technical availability and health and safety standards.

Before his switch to renewable energy, Gareth spent 7 years in the RAF as an avionics technician. During this time, he was awarded a commendation in the Queen's Birthday Honours list for recognition of meritorious service and exemplary support to his squadron and the RAF whilst away on deployment.